Career Opportunities
Tradition, Meet Innovation.
Innovation, Meet Tradition.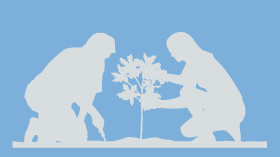 Looking for the next opportunity in investment services? Imagine a business with over 80 years of experience in investment services and a heritage of stability and integrity. Now imagine that same heritage joining forces with Umpqua Holdings Corporation, a company known for extreme customer service, community involvement and innovative delivery of financial products and services. The result: Umpqua Investments.
Based on the West coast, we do things a little differently here, with a nod to tradition, but with a relentless quest to pursue what's next. In a time of transition we offer an attractive consumer advantage: Full-service investment management with a unique difference. At Umpqua Investments you'll find the expertise, products and resources of the big Wall Street firms, but with the promptness, personal attention and responsibility that only a local company can provide.
On your left, the brightest. On your right, the best.
Excellence has a way of attracting more excellence. Strength creates more strength. Such is the case with Umpqua Investments, where you find generations of experience along side fresh young talent. From seasoned veterans that understand the ups and downs of markets, to the sharpest young financial minds hungry for the new. And yet all working in partnership and sharing a common thread, pursuing client success. As a team. At Umpqua Investments we work in true partnership with each other and our clients. As an independent company, we're not bound to in-house products, families of funds or a single investment approach. This allows us to create an innovative, personalized plan for each client – a plan that addresses specific needs and goals without bias or limitations. Growing trust. Growing results.
Career Opportunities - You are now leaving Umpqua Investments website.